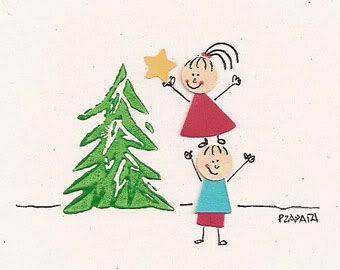 OK so here I am. I survived the 11 miles. Only two more to go and I'm not as sore as I thought I'd be.
I can't believe turkey day is practically upon us and Xmas is around the corner for that matter. It just seems like every year the time flies by quicker and quicker - specially after having kids.
I will be compurterless for a few days while it gets some repairs. That is going to be soooo weird. I'll definitely be putting the time to good use since I have so much to do this week.
We're having Thanksgiving at our house this year. It's only the second time I make a turkey. Let's just hope that it goes better than the first. Being a total novice at the time (6yrs ago) I still had the turkey in the freezer on Thanksgiving morning! HELLO?!! I laugh about it now but boy was I sweating bullets that day! Somehow we managed to pull the whole thing off but it was almost a total disaster. Needless to say my family still makes fun of me for that culinary mishap to this day.
So on to my HGTV news. I've known this for a couple of weeks but I hadn't mentioned it here yet because I wanted it to be really official first. I'm going to be on HGTV's "That's Clever"!!!! :) Weeeee!!! :) I'll be making a couple of my note cards for the show. For my "thousands" of faithful blog readers that's the paperwork that I was talking about the other day. I had to send in releases for my artwork, home, etc. The crew will come to my house in a couple of weeks and I'm starting to get nervous about this whole thing. I know it's going to be fun but at the same time I'm worried because I've never done anything like this before. But you only live once, right? (doing another happy dance).
On a less happy note - A Little Hut will not be opening its doors until 2006. I had hoped to have everything ready for the end of this month but it simply isn't happening. I think it's best to give myself more time to be sure that everything is exactly the way I want it. I hate missing my own deadline but I also need to be realistic.
PS. I posted the three logos that got into Logo Lounge III. Here they
are.